Not working
The motivation for change can come from many places, a suggestion from a friend, a nudge from a family member or from a feeling of dread on a Sunday night before another week of work. Mine came after years of waiting for a sign which then hit me like a bus (or a family SUV to be precise).
One very pretty road bike and four teeth later I decided that I would finally do the things I had been putting off for a 'real life' in London. It took me exactly 3 weeks and one day between a friend casually suggesting I should finally do a ski season to actually booking a one way flight to Japan.
For me a
VERY
rash decision.
Quitting work, moving out my flat and jumping on a plane to the other side of the world was one of the best things I've ever done.
Even though it meant leaving all friends and family (including one very patient boyfriend) behind.
After spending the winter teaching 5 year olds how to pizza and surfing some of the best powder on earth was a whirlwind tour of Singapore and Indonesia.
So here is the start of what is to be "ala-gone-global"
Lets take this one adventure at a time. First things first ........ a 4 day boat ride through Indonesia to see some dragons!!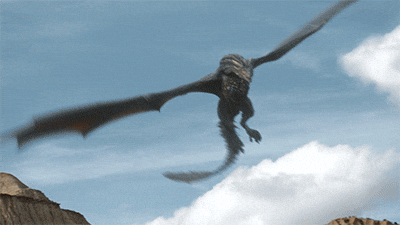 If anyone would like to explore Indonesia by sea I would completely recommend Komodo Adventures, leaving Lombok every Monday and Wednesday at noon. Not an ad I swear, just a very happy customer.
The Tour will include:
It is perhaps not one for the faint hearted, sleeping conditions aren't exactly what I would consider 5 ⭐ . Comfortable.........not great......but it's all part of the fun.
The first leg of the journey is a pretty long sail. So we sat on top of the boat and watched the incredibly impressive scenery float by whilst getting to know our fellow adventurers.
With views like this it was worth any short comings in comfort.
One thing that I did not anticipate was the stars. Being out at sea where you can't see any other human civilisation with no light pollution. The stars! One night we could see the milky way. Life changing.
The next day we mored just off what looked like a deserted island, which had taken us over 12 hours of sailing to get there. We were going to see a local village. Seeing how these people lived was amazing. All their houses made from local material, one room with outdoor kitchens. Most of these places didn't have running water, yet they had huge satellites. All the little boys were big Chelsea fans, the kids were just as good (maybe better) than me at navigating an iPad.
They were unbelievably cute.
Next stop was another island for hiking to a waterfall.
After jumping off the boat (literally, there was no dock here) we hiked for half an hour to find this beautiful deserted waterfall.
We spent hours climbing up and jumping into the pools, exploring the area.
It was so incredibly beautiful, the water so clear and the area teaming with wildlife.
After that it was back to the boat for another long journey to reach manta point, hiking and finally seeing the dragons!
More to follow......